This Printed Circuit Board is a 1Layer Hollow Flex PCB made with PI material and only the top side need be mounted with components. The flex PCB spec is: 1layer, PI (35/25, adhesive), 0.13mm thickness, 1oz ED Copper, Top Side Yellow Coverlay, White Silkscreen, ENIG Finish, Bottom Side1mm FR4 stiffener, Hollow pads. The stack-up can be found below:
| | | | |
| --- | --- | --- | --- |
| Stack-up | Thickness (um) | Thickness (um) | Thickness (um) |
| Top Coverlay | 50um | | |
| Copper | 35um | 35um | 35um |
| Adhesive | 20um | | 20um |
| PI | 25um | | 25um |
| FR4 Stiffener | | | 1000um |
| Total Thickness (um) | 130um +/-30um | | 1080um +/-50um |
For this production order, we made the PCB in a 1*2-up panel which good for SMT assembly. In the same time, we started the Components sourcing job and we finished it within 1days and waiting for the parts delivery in the next 5days. When PCB boards and Components were all ready, we did IPQC for checking the process and then do SMT assembly to put all SMD parts on the PCB board and go through the reflow soldering oven. Once SMT assembly job done, the boards went through AOI for checking the soldering quality.
Hope it makes sense, and below is the standard PCB assembly services we offer: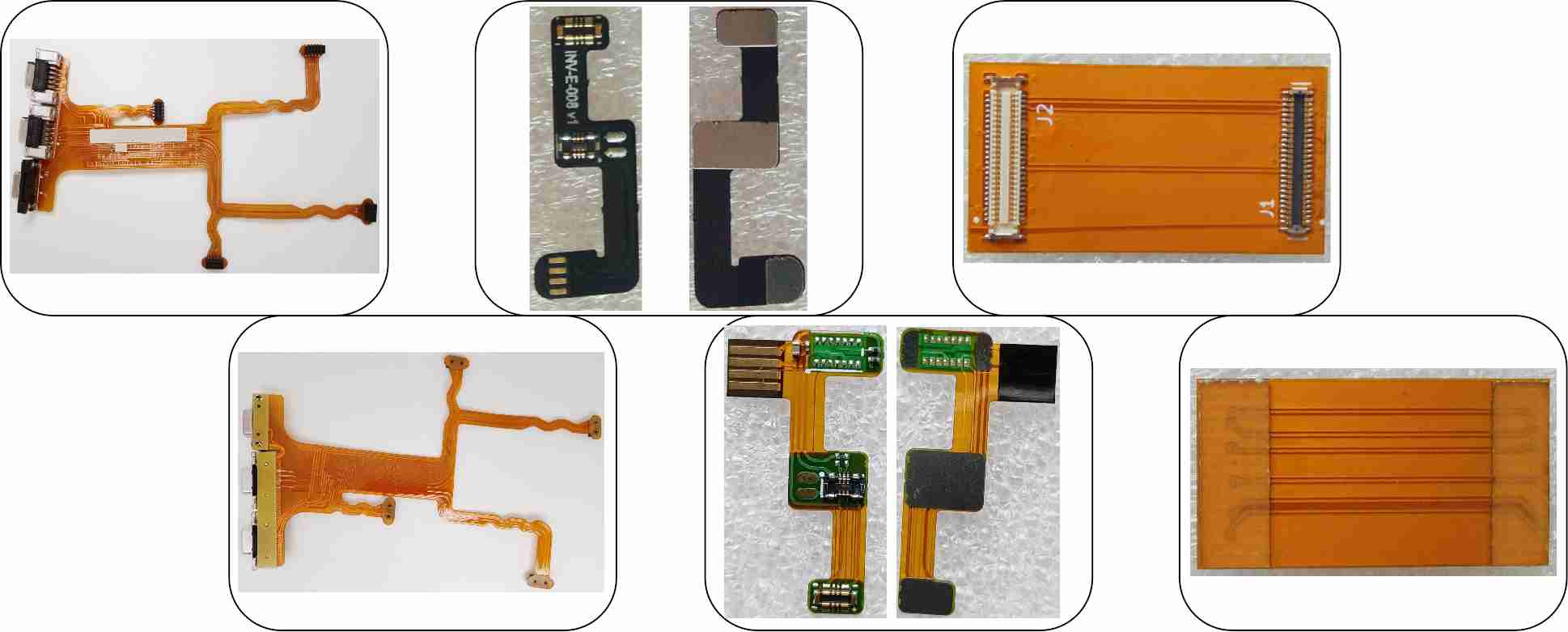 • One-Stop from Design to PCBA boards: we design the PCBA boards based on your needs and make the PCBA boards to meet all your needs.
• Turnkey PCB and Assembly: We make PCB boards following your Gerber files, purchase components as your BOM file, and do PCB assembly as the assembly drawing and P&P file shows.

• Multiple PCB Assembly Services: SMT, THT, Mixed Assembly, Package on Package (POP), Rigid PCBs, Flex PCBs - if there's a type of printed circuit board that can be assembled, we almost surely do it.

• Flexible Volume Assembly Alternatives: Prototypes, low volume, high volume — we do it all.

• Parts Sourcing: All components will get your approval before purchasing. We have years of experience and stable relationships with authorized electronic components manufacturers and distributors, so new & original parts will be provided.

• Comprehensive Quality Assurance: From visual inspection to AOI, X-ray inspection, ICT and FCT, we take quality control very seriously and test everything rigorously for functionality and quality.
Flex PCB Capabilities Short List
| | |
| --- | --- |
| Layer | 1-16Layer |
| PCB Material | Flex PCB Material: PI, PET, Super-thin FR4, etc. |
| Minimum Track width/space | Flex PCB: 0.035mm/0.035mm |
| Blind/Buried Vias | Yes |
| Minimum holes size | vias: 0.025mm, pad: 0.2mm |
| Surface Finish | Immersion Gold (ENIG), Immersion Tin, Immersion Silver, OSP, ENEPIG, Hard Gold Plating, etc. |
Flex PCB Assembly Capabilities Short List
Quantity

From prototype to mass production (No MOQ and no limit)

Assemble Types

SMT, THT, Hybrid, Single side or both sides

Available for Rigid PCB, Flex PCB and Rigid-Flex PCB

Parts Procurement

Full Turnkey (We provide all parts)

Partial Turnkey (Customer provide some parts, and we provide the rest)

Kitted (Customer provide all parts)

Components Package

01005, 0201, BGA, QFN, QFP, etc.

Test

Visual Inspecction, AOI, X-Ray, ICT, FCT, etc.

Other Services

IC Programming, Box Build, PCBA copy, Injection Molding, CNC, etc.
Files Required for Turnkey PCB Assembly
Files Required
Specification
Gerber files*

Gerber files in format of RS-274X for PCB fabrication, or other PCB files like .pcbdoc, .pcb, .brd, etc.

BOM files*
BOM file in excel format for components sourcing and PCB assembly. It should include the components basic information: Reference Designators, Quantity, Part number, Description, etc. Click BOM Template for your reference.
Pick & Place file*
Also known as Centroid file or XY data. It describes the position and orientation of all the surface mount parts and it can help us to quickly programming the SMT assembly machines. Click

P&P Template

for your reference.
Assembly drawing (if available)
It includes the positions and polarities of the components designators which can help us better understand your assembly needs, correcting some ambiguous or even mistaken placements, and ends up with an excellent job. Click Assembly Drawing Template for your reference.
Testing Guide & Test Fixtures (if necessary)

To ensure the boards quality, we can test the boards following the provided testing guide & test fixtures before shipping.

Programming files & Programming tool (if necessary)

We could do IC programing for our customers if required.